Now offering daily online programming!
Clarico Place of York Region (Clarico Place) is a home-away-from-home for adults living with developmental disabilities, where they can learn and practice everyday skills, socialize, make friends, and thrive from new experiences through inclusive activities in the community.
Welcome to Clarico Place of York Region!
Our participants consider Clarico Place their home-away-from-home! When individuals living with developmental disabilities come to us, they find respect, care, fun and a stimulating environment that's hard to leave at the end of the day.
We've accomplished this by building activities that educate and challenge participants in building skills through daily practice in a relaxed social setting.
Our accessible and knowledgeable team members create a family-oriented, positive and safe environment for participants, while delivering peace of mind to parents and caregivers.
Here, participants make lasting friendships that ignite a true sense of belonging, not only within Clarico Place but through interactions with the greater community.
Our focus on inclusion and ability builds better lives for our participants.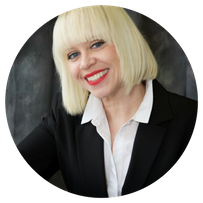 Our participants consider Clarico Place their home-away-from-home!
Our programs
Our programs promote individual strengths and build life, social, and fine and gross motor skills through educational curriculum and hands-on activities including:
Families and caregivers benefit from…
Time for work and other activities outside the home

Attention to their own needs

Support from knowledgeable staff and other caregivers

Connection to other community supports

Peace of mind
Families and caregivers benefit from our approach that we extend support to the whole family.  This is done through consultation with families or caregiver to address specific issues they are facing with our participants.  We can then build individual participant support plans so each individual continues to grow and thrive.
Hours
Monday to Friday


9:00 am – 3:30 pm



Thursdays
3:30 pm – 7:30 pm
(Extended hours)

Saturday
10:00 am – 2:00 pm
(Respite Program)
Call today to register.  Participants can join at any time.
Newsletter

Stay tuned for Updates
Get started
There are a 2 step process to get
started at our program.
Clarico Place of York Region
ADDRESS10 Planchet Road, Unit 19
Concord, ON L4K 2C8
PHONEDirect Line: 905.597.0051
General Line: 905.761.2139